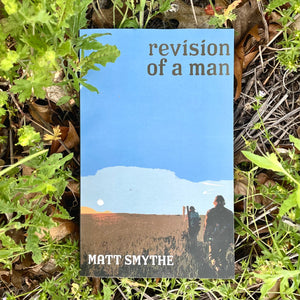 Probably more today than any other time in American history, the definition of what it means or what it takes to "be a man" is a moving target. The tension between masculinity and vulnerability is fiercely obvious in the issue-driven, sound-bite culture we live in. 
One is strong, one is weak. One leads, one follows. One is American, one is less-than.
Revision of a Man is a reconciliation with the shifting path of fatherhood, military service, a love of the outdoors, addiction, sobriety, depression, recovery, anger, and peace. The poetry and prose are stakes in the ground that insists, a man is not one or the other. He is all of them.
---
5x8 Paperback

98 Pages / 40 Poems

Printed in the United States