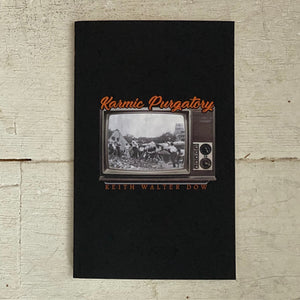 Karmic Purgatory is the debut solo poetry collection by Keith Walter Dow. 
Karmic Purgatory isn't just a book of war poetry. It's a collection of poems detailing one man's life, making sense of transitions and turmoil now that he can see them behind him.
These poems map out a life as a witness of, and a participant in, conflict before, during, and after military service.
---------------------------------------------
5x8 Paperback




108 Pages / 40 Poems




Printed in the United States