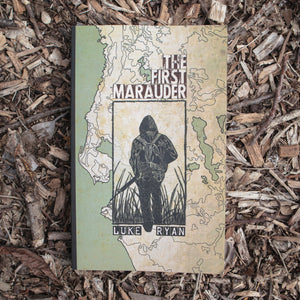 Four years after an apocalyptic event known as "the Red," a 15-year-old Tyler Ballard struggles with the death of his brother following a skirmish with a neighboring town over resources. He joins the East Tampa Militia in an attempt to find vengeance but discovers a web of circumstances that are not as simple as his fractured heart may have wished.
Tyler's journey illustrates the discovery of war and those involved in it - from the soldiers in the dirt to the politicians barking orders and pulling strings.
...
The First Marauder is book 1 of 3 in Luke Ryan's 'Post-Red' series.
...
Luke Ryan is a third culture kid, a veteran, a marketing nerd, and an author who aims to make sense of his experiences through made-up stories and poetry.